There are books of poetry that have played large parts in periods of my life, the call and response of certain life events or challenges. The book that has remained closest to me throughout has been Tony Hoagland's Sweet Ruin.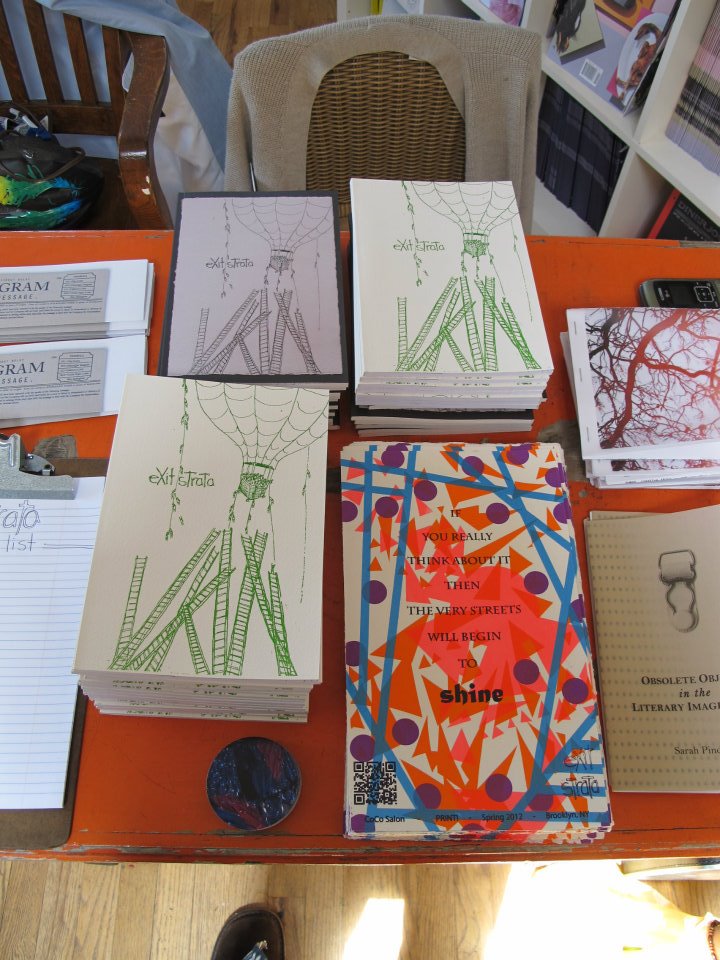 [caption id="attachment_1414" align="alignleft" width="504"]
clockwise from top left: Exit Strata PRINT! vol. 1 "brownie", PRINT! vol. 1 limited edition, blood atlas (DeSilva-Johnson), obsolete objects in the literary imagination (Pinder), limited edition vol.1 broadside[/caption] You know how, just when you think that everything is about to slow down, and you're going to have time for all the things on your To-Do-list, which is looking more and more like an epic poem? And then, you know, it doesn't slow down at all? Yeah. Then. Well, that's kind of how it's been since the print launch...