1
and sometimes, when no one is watching I pick up sticks and place them in my pocket so they can feel like they belong to something again.
2
But let's stay grounded ... At plains and prairies' end, sharp mountains loom, obscured by residueof fire. Many dim gray columns of smoke rise, slanted like sunbeams, reversing, it seems, the old image of radiant grace, a sign to score the acrid skies.
3 as I cut, the pane of glass was simple until I came across a second hand I cannot say for sure why I found it repulsive longing and apathy became synonymous- but still like an angel without a synthesizer 4 like lips whistling with more wind than melody the note held in fingers blurring fresh ink with sweat stained shirts my old roommate's collar colored yellow yolks run down the sandwich, down my hand shaking trying to light a match to light a cigarette ashes and coffee grounds augured over mornings spent trying to find the right word, to say what I want to hear glaciers falling down mountains 5 the air is aggressive not to be moved within but to rub against, to slide skin on skin on humid skin until these damp curtains all zippered buttoned tied show themselves remnants of an obsolete notion: solitude and summer are dissimilar to the point of mutual exclusivity (1: Tishon, from Sometimes; 2: Bill Considine, from Continent of Fire; 3: Lancelot Runge, from The Hell Out; 4: Ben Wiessner, from Slow Dancing Answers, Banter; 5. Lynne DeSilva-Johnson, from Kinsey Report)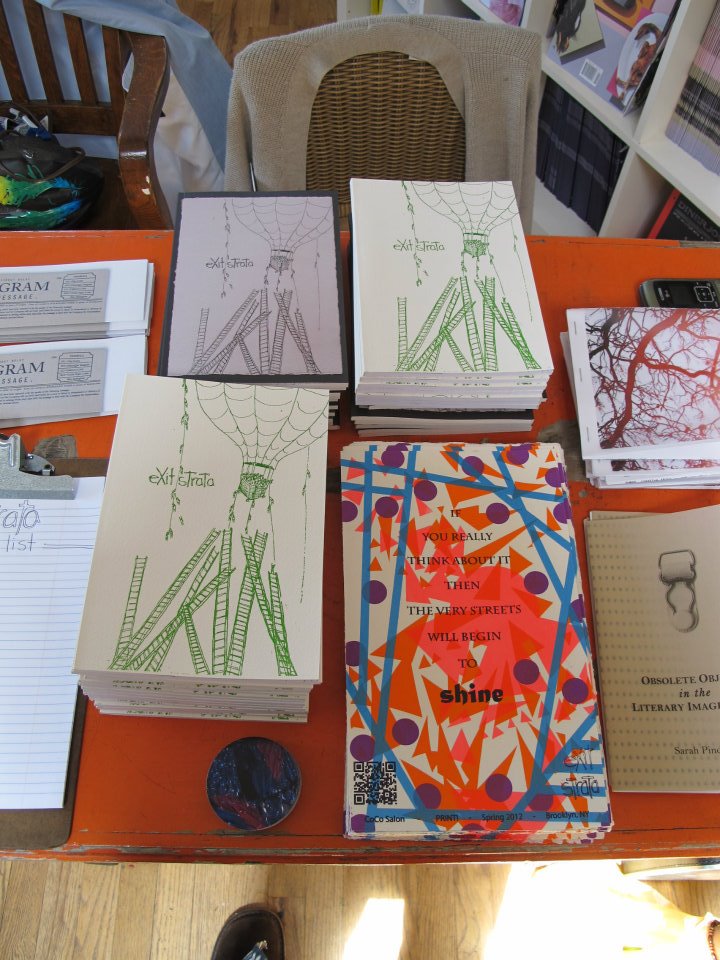 [caption id="attachment_1414" align="alignleft" width="504"]
clockwise from top left: Exit Strata PRINT! vol. 1 "brownie", PRINT! vol. 1 limited edition, blood atlas (DeSilva-Johnson), obsolete objects in the literary imagination (Pinder), limited edition vol.1 broadside[/caption] You know how, just when you think that everything is about to slow down, and you're going to have time for all the things on your To-Do-list, which is looking more and more like an epic poem? And then, you know, it doesn't slow down at all? Yeah. Then. Well, that's kind of how it's been since the print launch...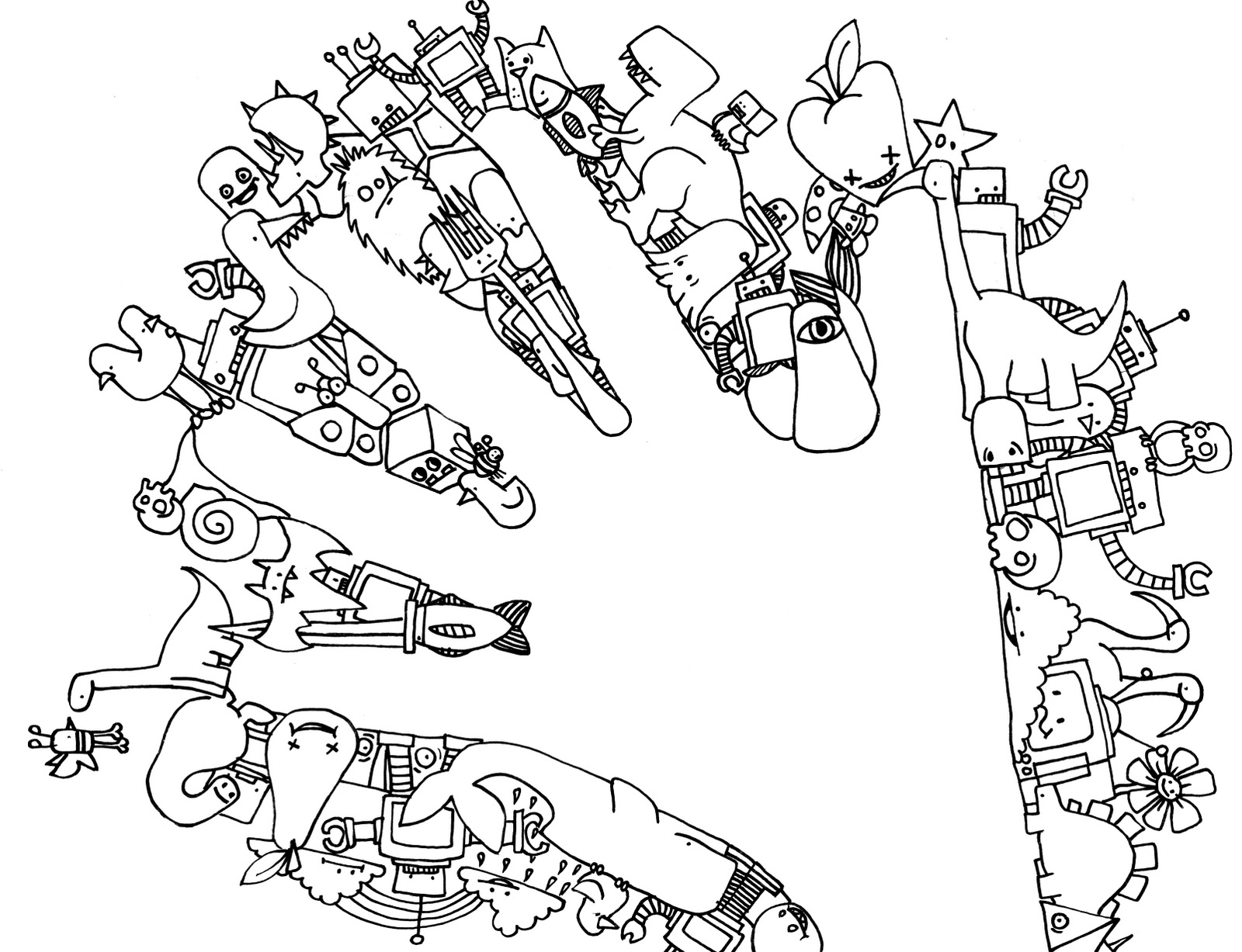 [caption id="attachment_986" align="alignleft" width="300" caption="illustration by tom joyce http://tomjoyceillustration.blogspot.com/"]
[/caption] With Poetry Month recently ended, I find myself having separation anxiety from the influx of lovestuff our 30/30/30 series was made of.  I've been excited to note that our poetry community's efforts have been making the rounds -- that connections are being established, gratitude circulated, and love received amongst circles of readers, friends, our terrific contributors, and many of the profiled poets, as well. Of course, to everything there is a season and by no means does April's close equate an end to Exit Strata's commitment to mutual appreciation. In fact, it gives us an opportunity to shine more, and well deserved light on our ongoing AWESOME CREATORS profile series, the inauguration of which slipped in on little cat feet amidst the Poetry Month festivus. What a bunch of awesome folk we've got in the bullpen to introduce to you this season! We could not be more excited, and since I've always been the kind of kid who wants to wear ALL her new clothes RIGHT AWAY I just *had* to share. I've given you mini preview schpiels here, in case you want to w(h)et? your whistle. You can look forward to conversations with: RICHARD EOIN NASH : RED LEMONADE, SMALL DEMONS ANNA BARSAN/JESSIE LEVANDOV: SIGNIFIED NICK LEAVENS : THE CLAQUE JOSEPH RIIPPII VELCROW RIPPER : OCCUPY LOVE POETRY SOCIETY OF NEW YORK / NY POETRY FESTIVAL ___ WOOHOO!